Shaun Hainey joined the Northspan team in July 2023 as a consultant and the program manager for Northland Connection. He will support East Range economic development with strategic planning, economic analysis, demographic data, information on area real estate, and more.
"I live on a small hobby farm on the Iron Range with my wife and four kids. The son of an industrial product sales rep, I grew up learning the value of hard work and the ups and downs of being a small business owner," shares Shaun. "I have a values-based approach to organizing that appeals to what drives people. Focusing on our shared values to build relationships and find common interest opens the door for collaboration with unlikely allies and stakeholders that might otherwise be missed opportunities."
Shaun brings a varied background that ranges from lobbying for broadband and education to policy work, nonprofit management, real estate law, and property valuation.
Here, Shaun shares highlights from his previous work as well as projects up ahead: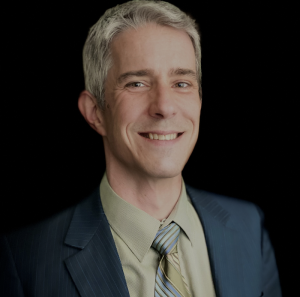 Education as a Foundation for Economic Development
"As a father, I believe in using education as a tool to shape the growth and resilience of our communities, creating access to prosperity for everyone. The long-term strength of our economy is directly tied to the quality of our education and strength of our small business networks now, and our best results will come from fostering creative problem-solving, hands-on experience, community-connected learning, and collaborative resources as we prepare the next generation to be productive citizens."
Advocating for Community Essentials
"I'm a long-time supporter of broadband as a necessary component to competitively attract businesses and provide cutting-edge education in rural Minnesota. My efforts have included lobbying in 2013 and 2014 with the Association for Competitive Technology for federal funds toward the expansion of bandwidth and coverage of high speed internet and wireless services in rural areas and supporting state and local initiatives since then."
Encouraging Civic Participation and Strategic Planning 
"I trained with the Gamaliel Foundation, which has a mission to empower ordinary people to effectively participate in the political, environmental, social and economic decisions affecting their lives. I completed the intensive week-long Community Organizing Leadership Training (2008) and 3-day Follow-up (2009), and am currently pursuing certification in Technology of Participation facilitation methods through the Institute of Cultural Affairs, emphasizing focused conversations, consensus workshops, and action planning."
Growing Nonprofits to Build Thriving Communities
"Charities are an important way to build a network of community support. My more notable board service includes serving as treasurer for Friends of the Greenhouse operating the Olcott Park greenhouse in Virginia. I brought them from a physical check ledger to Quickbooks accounting with regular reports and a first time budget. I also led Volunteers in Education through their transition from a founder to hired executive director."
Drawing from a Cross-Section of Disciplines 
"My sense of customer service was forged in the Consumer Services Division of the Minnesota Attorney General's Office, where I fielded somewhere around 2,000 constituent calls while serving under Attorneys General Hatch and Swanson. More recently I worked with the Saint Louis County Assessor's Office, where I was responsible for the valuation of around 9,000 residential, government, and non-profit properties a year and obtained the Accredited Minnesota Assessor licensure including qualification for income-based valuations.
"In my IT experience, I've worked with nearly every sector including retail, restaurants, banking, finance, non-profit, government, legal, law enforcement, mining, industrial manufacturing, and healthcare. Services provided range from the patient guiding of first-time users who need to know the basics, up to the high-security demands of serving as the first in chain-of-custody for unencrypted bank servers. As a self-trained programmer, I have written over 20,000 lines of code to increase access to information and automate onerous and complicated tasks.
"The unseen third page of my resume contains many hidden skills which will never help me get a job, but can be handy at times nonetheless. They include serving as the general contractor, electrician, plumber, and carpenter for our new house that is on an ICF basement I built with family and friends. Other handy talents include automotive and diesel tractor repair, repairing retail espresso machines, horse farriering, and rebuilding steam heat valve motors.
"I'm excited about this position and the chance to work with you building strong communities with a bright and prosperous future across our region."
You can reach Shaun at shainey@northspan.org or at (218) 481-7737