Connecting the East Range
Aurora • Biwabik • Hoyt Lakes • Town of White
BLANDIN BROADBAND COMMUNITIES TIMELINE
Thursday March 21, 2PM to 4PM, ERJBP Meeting Room, Aurora City Hall
Coordination meeting with Laurentian and Tower BBC groups on a potential joint feasibility study
Tuesday March 26, 4:30PM to 6:00PM, Embarrass Vermilion Credit Union, Aurora
Project Team Meeting – for anyone who signed up to be part of one of the projects identified at the Community Visioning Session, or any other community members you may know who may be interested in one of those projects. Bill will be on hand to help groups with project ideas.
PROJECT DEADLINE: To be included in the Broadband Grant, project teams will need to get concepts to the ERJPB steering committee by Friday, April 5.
Submit via email to erjpb@frontier.com
Tuesday April 9, 4PM to 6PM, ERJPB Meeting Room, Aurora City Hall
Steering committee meeting to review and select projects for the official application. The steering committee includes approximately 10 individuals who signed up for it and attended the initial meeting at the credit union in January 2019, but will gladly accept new members if others wish to volunteer!
While we need to do a formal selection process in order to apply for the Blandin grant, we should emphasize that this process is designed to be collaborative, not competitive, and we want to include as many good ideas as we can.

The Minnesota Legislature has established clear goals in statute to guide the state's broadband development efforts through the year 2026.
Universal Access and High-Speed Goal
It is a state goal that (1) no later than 2022, all Minnesota businesses and homes have access to high-speed broadband that provides minimum download speeds of at least 25 megabits per second and minimum upload speeds of at least three megabits per second; and (2) no later than 2026, all Minnesota businesses and homes have access to at least one provider of broadband with download speeds of at least 100 megabits per second and upload speeds of at least 20 megabits per second.
FOR ALL BUSINESS-OWNERS/EMPLOYEES, HOME-BASED BUSINESSES, AND COMMUNITY MEMBERS
Broadband has revolutionized business, government, education, work, and lifestyles. Without robust broadband access and fully technologically literate populations, rural communities will be unable to take advantage of the extraordinary benefits that ultra high-speed, next-generation Internet can provide. Since 2003, the Blandin Community Broadband Program has engaged at local, state and federal levels to ignite and sustain policies that support rural access to robust broadband. Guiding this work is a strategy board of public and private leaders to oversee the initiative and a vision.
The Blandin Broadband Communities (BBC) program is an intensive, two-year partnership between rural Minnesota communities (cities, counties, tribes, or other self-identified communities of interest or place) and the foundation. Selected communities work through a proven process to define their technology goals, measure current levels of broadband access and use, and seek technical assistance and resources to meet their goals.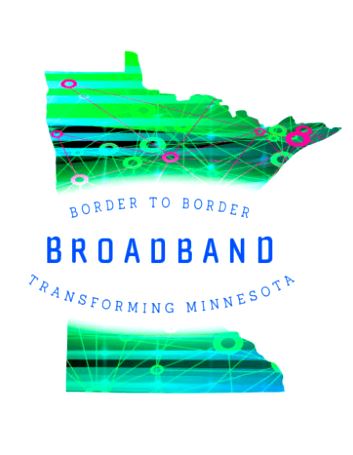 Blandin Broadband Communities (BBC) 
Iron Range Broadband Communities 2019-2020
Made possible with funding support from the Minnesota Department of Iron Range Resources and Rehabilitation (IRRR) and St. Louis County, the Iron Range cohort of Blandin Broadband Communities are located in IRRR's service area: East Range Joint Powers, Laurentian Chamber of Commerce, Tower Economic Development Authority, and Iron Range Tourism Bureau.
Each BBC has the opportunity to apply to Blandin Foundation for matching grants (around $75,000 total) for locally developed projects that advance community identified technology goals over the two-year project period.
Matching funds are available to begin this study to learn what we have, how to access it and what is needed to be able to provide our businesses and residents with access to broadband services.
Sponsors
Thank you for making the grants available to fund projects and provide access in our area.